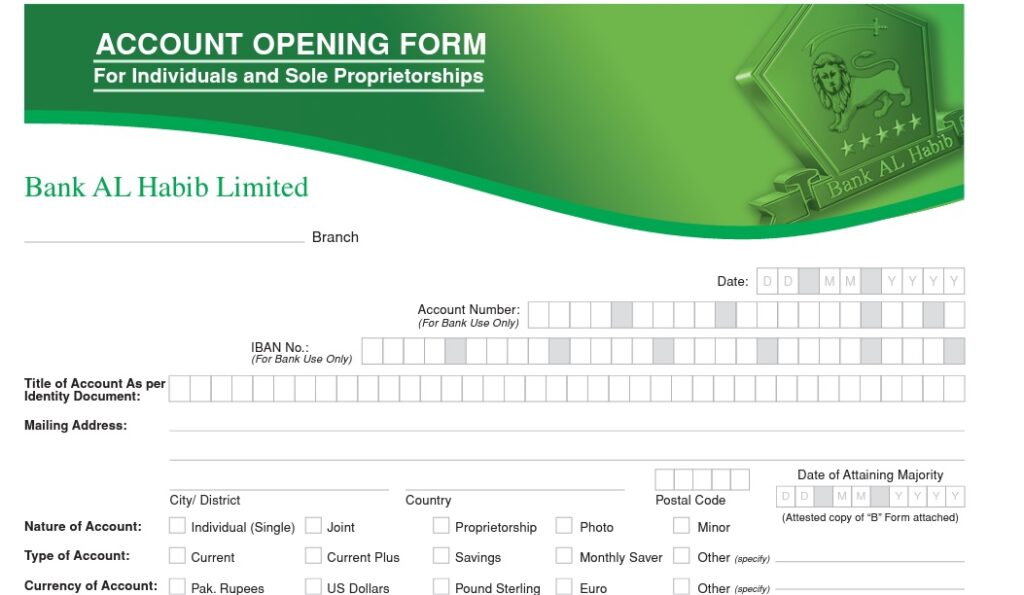 In Pakistani Banking industry, several documents may be required for Account Opening depending upon case to case basis. Banks usually required least of basic information while account opening. There are some basic accounts like Assaan Accounts and Assaan Remittance Accounts which require only National ID Document for Pakistani Nationals. No Proof of income is required in this case. However, certain restrictions come along. Banks have placed curbs on total turnover amount i.e. 2 Million Rupees and daily deposit caps etc. This is inline with the instructions passed by the regulator:
a) Asaan Account
Total Debit per Month: Rs. 1,000,000
Total Credit Balance Limit: Rs. 1,000,000
b) Asaan Remittance Account
Maximum Credit Balance Limit: Rs. 3,000,000
Cash withdrawal Limit: Rs. 500,000 per day
Fund Transfer Limit: Rs. 500,000 per day to any other account
Local Credit allowed: Rs. 1,000,000 per month
No commercial remittance allowed
Documents Required for Account Opening
In our understanding, in practice; following documents are the minimum requirements for opening of a Current or Saving Account in Pakistan; banks may require more documents as per their policy. Refer SBP: Anti-Money Laundering, Combating the Financing of Terrorism & Countering Proliferation Financing (AML/CFT/CPF) Regulations for basic requirements about Account Opening at different banks in Pakistan.
Documents Required for Account Opening of Individuals (including Walk in/ Occasional customers) (No Monthly Credit/ Debit Limit):
Copy of the applicable valid identity document (However, since banks are required to perform KYC of every customer while onboarding; therefore, banks would, invariably, require proof of income which may be as per following:
For Salaried – Salary Slip/ Valid Employee Card etc.
For Individuals – Rental Agreement/ Business etc.
For Housewives – Proof of income of their sponsor e.g. husband, brother, father etc.(family member)
Students – Valid student ID document along proof of income of his/ her parents/ guardian.
Note:
It covers account opening for: Salaried Income; Individuals – Other Income; Housewives and Students.